The Sale of Steinway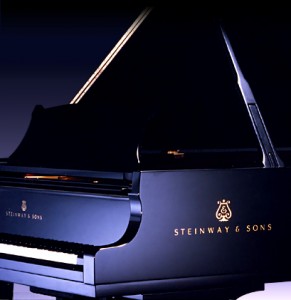 From its inception in 1853, Henry Steinway had 2 goals – make pianos that produce beautiful music and build a successful company. The former is done through innovation and craftsmanship. The latter is a result of sales and marketing. With success (as in the case of Steinway and Sons) comes change. Procedures are multiplied and streamlined, while efficiency and productivity are examined. In the early years, Steinway manufactured 1000 pianos per year or roughly 80 per month. Within 7 years (1860), those numbers doubled.
By 1900, Steinway was producing three and a half times the amount of pianos they originally made per year and then by the 1920's, they were producing 5000 per year. Think about making approximately 400 pianos per month. That's a major accomplishment for the 1920's. It begs the question however, "why more?" Why do companies need to be bigger, better, stronger, faster? In a word – economics. It's just business.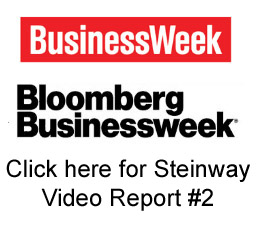 The year 1972 marked when Steinway was first sold out of the hands of the Steinway family to CBS. After plans to build a musical conglomerate didn't turn out as speculated, the company was sold to a group of Boston investors in 1985. In 1996, the company became a publicly traded stock with Samick (Korean piano company) as the major stock holder. It wasn't until July 1st, 2013 that Kohlberg put an offer on the table of $438 million for the company. Steinway had a 45 day period in which to shop for higher bidders. Samick placed a bid of $499 million which was topped once more on August 14th, by Paulson & Co. with a bid of $512 million.
So why the interest in purchasing a piano company like Steinway? Money moguls aren't interested in sitting on a company for the sake of boasting rights. They're in it for the same reason Henry Steinway was over 100 years ago: to make sales. The concern from many is that the company will get watered down. Despite the trends of the last decade to trade upon name value and cash in for the 'quick nickel' selling name rights to produce lower priced products, it is apparent that many companies conversely see the upper middle class emerging in areas such as Russia, Brazil and China. What John Paulson is interested in is a great American icon – one that is so branded, it is synonymous with quality. In the words of Bloomberg Businessweek "The Steinway brand is both opulent and bulletproof". It is my opinion that it would be unwise to rock the boat as it were in production if the aim is set at higher sales and market share of luxury items. Giants such as Kohlberg and Paulson hedge bets not on dismantling companies but developing new markets and pushing values higher because they want to get their money's worth. After all, they didn't exactly buy it for a song.